Detroit Lions Entertainment
DETROIT LIONS ENTERTAINMENT TEAMS
DETROIT LIONS CHEERLEADERS - EST. 2016
The modern era Detroit Lions Cheerleaders debuted in 2016 and have been entertaining fans ever since. The team provides show stopping entertainment on game day and adds energy, excitement, and professionalism as ambassadors at public appearances and charity events. In the seventh year of the program, the team has already performed with marquee acts such as Andy Grammer, Mike Posner, Lil Jon, New Kids on the Block, Brothers Osborne, and Big Sean. The Detroit Lions Cheerleaders pride themselves on being all-American athletic women and strive to be positive role models for young people everywhere. With hundreds of years of technical dance training combined, the ladies who make up the program are the brightest and best. From business owners, lawyers, teachers, doctors, engineers, veterans, mothers, and more, the Detroit Lions Cheerleaders are making history as world-class entertainers and living their dreams.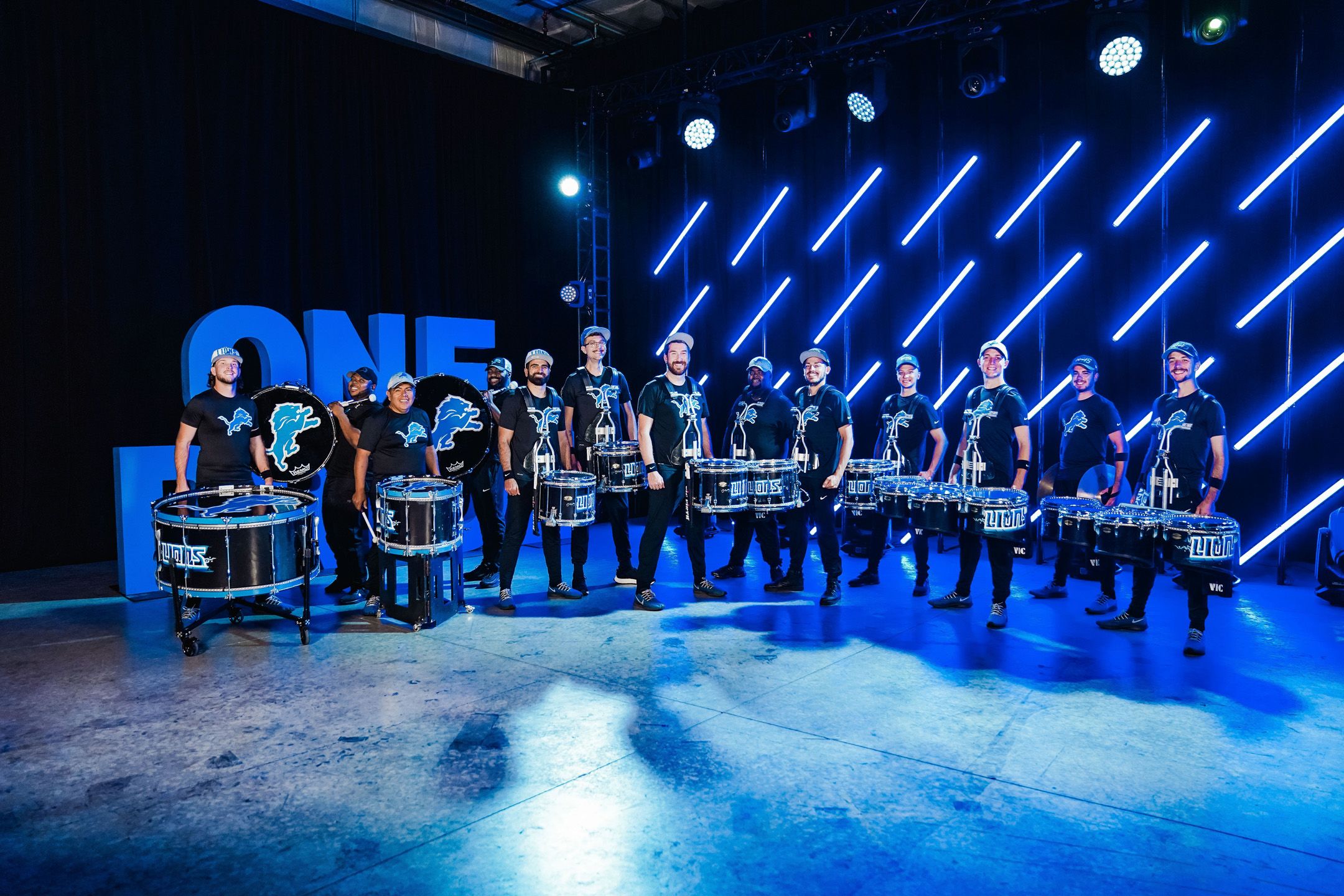 DETROIT LIONS DRUMLINE HONOLULU BOOM
The Detroit Lions Drumline are an elite group of high energy percussion artists that provide entertainment to 65,000 fans at Ford Field! The drumline also serves as brand ambassadors and role models to inspire youth within the community. Their mission is to lead fans with their top drumming talent and create an energetic and exciting atmosphere no matter where they go!
DETROIT LIONS HYPE SQUAD PROMO
The Detroit Lions promotional team members in essence are marketing and brand activation specialists. You can find them all around the stadium on game day executing promotional contests and initiatives with energy and enthusiasm. Be sure to wave to them when they are tossing t-shirts into the stands!
DETROIT LIONS HYPE SQUAD FLAG & STUNT
You can find these incredible athletes running large field flags during player introductions and other peak times of the Detroit Lions game day. You can also find them performing elite partner stunts and energizing the fans with the use of props and signs on the sidelines. Flag Crew members also assist in promotional contests and initiatives throughout game day.
DETROIT LIONS ENTERTAINMENT TALENT